I usually find my self displeased with the quality of meals on domestic first class flights - on Delta or other US-based carriers.
 Scorched pastas, chicken drenched in sauce and substances marketed as beef are regrettably the norm these days.
A few days ago, I was changing my seat for a flight from LAS-JFK and when going through the seat selection process, I noticed a button to click for "special services." Â I was curious and wondered exactly what could be had under this category.
 Beyond a few disability-related assistance options, there were also options for special meals.
From:Â http://www.delta.com/components/popups/menus/special_meals.jsp
Unfortunately, this was all the information I could find online.
 Delta didn't offer any further details of what each meal might contain.
On a lark, I selected the Muslim meal option. I'm quite a fan of most middle eastern foods, so I figured I'd give it a try.
To cut to the chase: I was impressed with what Delta served.
When I printed my boarding pass at LAS, I noticed on the BP that it said "special meal requested." Â I had already forgotten about my request, but was pleasantly surprised when I saw the denotation.
After take off, once the flight attendants got up to begin service, an FA came up to me (I'm pretty clearly a local Caucasian businessman, and less likely, for those stereotyping by appearances at least, to be of Islamic faith) very apprehensively if I had ordered the Muslim meal.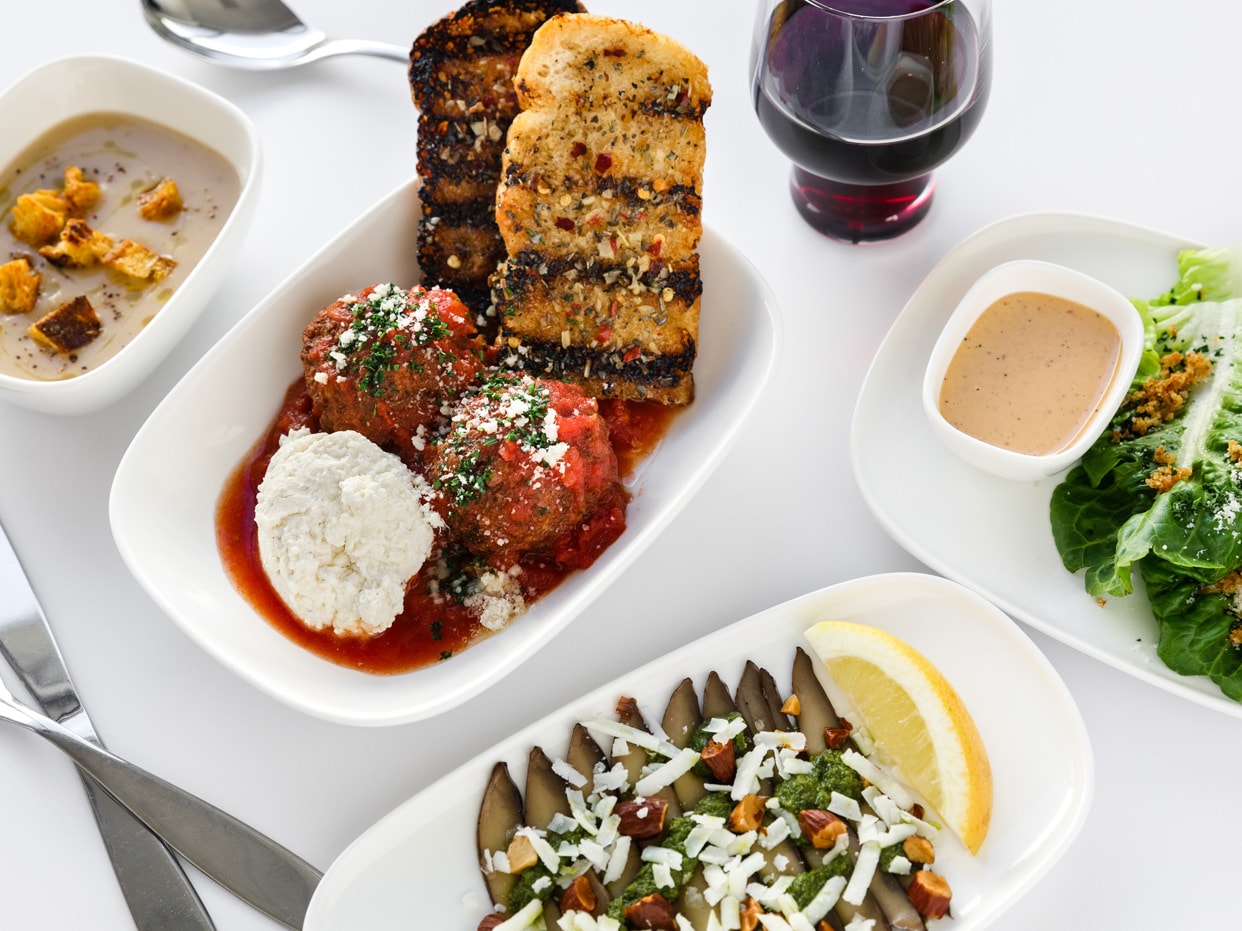 I said that I definitely did, which relieved her I'm sure.  Knowing Delta only stocks one meal per seat, if there was an error, she probably was thinking there would be a problem.
My meal was brought out from the galley first (despite sitting in the middle of the cabin). Â The main dish consisted of portions of a number of traditional middle eastern food preparations.
[HD] Economy Meals on Big Airlines (Emirates , Delta, United, Air Canada & More)
 With the exception of what I think was supposed to be falafel, which was unpleasantly dry, everything else was really quite flavorful and tasty, with a noticeable amount of spice.  By US airline food standards, the quality and preparation of this meal was quite good.
"Muslim Meal" - Delta LAS-JFK
The salad was the same as what was offered to the regular meals, but for me included olive oil and vinegar instead of the processed dressing offered with the regular meals.
 I can't say I know the exact name of all of the items included with the meal, but I was pleased with everything (except the falafel).
Whereas the regular meals were served with a cake-like dessert, my meal came with a fresh fruit plate - an ideal dessert. Â The fruit was ripe and of very good quality - better than I typically associate with fruits served with domestic airline breakfasts.
While not a gourmet meal, compared to what is normally on offer from Delta these days, this meal was pretty good.
 I have decided try a few of the other special meal choices over the coming months.  If you are slightly adventurous food-wise, you might consider the same!
 Worst case, if you don't like what you get, you can fill up on bananas and Sun Chips from the snack basket!