The Kawhi Leonard saga is one of the most talked about situations in the off-season.
Many people were shocked that he wanted out of a great situation in San Antonio. A lot of fans raised their eyebrows given Kawhi's reasons for wanting to be traded.
It was also interesting how the back and forth that went with the Spurs and Leonard's potential suitors.
They were lowballed, but they didn't crumble. Even if they didn't have any leverage, they managed to salvage the situation and get the best deal possible. And right now, it seems like the Kawhi for DeMar is a win for both squads.
The Raptors are on a tear to start the season with Kawhi leading the charge.
But that won't stop the rumors from swirling around Leonard's future. No matter what happens this season, the narrative of Kawhi's departure will never die down.
There's this recent report that if ever Kawhi leaves, the Clippers have the advantage over the Lakers in terms of acquiring Leonard's services.
The ONLY Reason Kawhi Leonard should stay in Toronto
It must be exhausting for the Raptors and Kawhi to deal with his pending free agency given that it's still months away.
Despite all of the rumors and the reports, staying with Toronto seems to be the best option for "The Klaw."
Of course, going home and playing for your home crowd is sweet. But what's even sweeter is being able to compete for the championship.
Compared to the Clippers and the Lakers, the Raptors have a more superior team.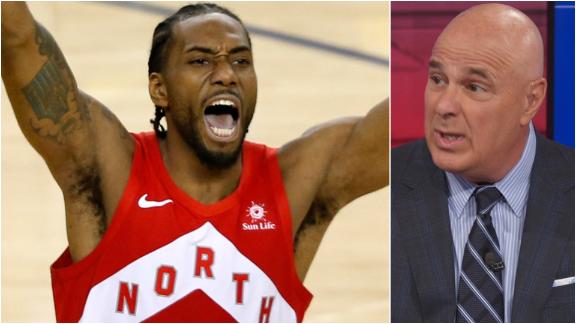 They have the talent to dominate the East with Kawhi being the face and leader of their team. He won't have that chance with the Clippers as they're practically rebuilding. Conversely, he won't be the man for the Lakers with LeBron James in town.
From a pure basketball standpoint, there's no better place to be than Toronto, except maybe Golden State but I doubt Kawhi makes that switch.
Toronto is a basketball-crazy city. Leonard would get all the love and attention he deserves if he stays with the Raptors.
In terms of being competitive, the Raptors might be the best team in the East right now.
They even trashed the Lakers without Leonard which speaks volumes about their depth and talent advantage.
The rumors and reports will never end, but Leonard should do the right thing for his career and just stay put in the North.