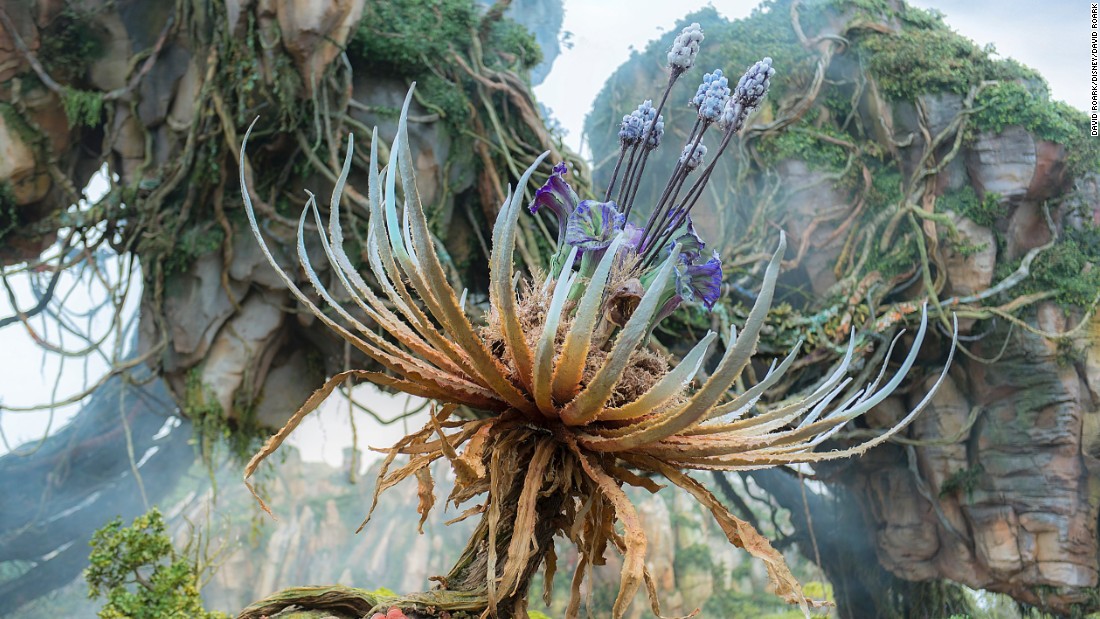 You've planned your trip, you've scheduled your fast passes and now you're tying up loose ends – where to eat? Animal Kingdom is one of our family favorites and only continues to impress as it grows. With the addition of Pandora, both living and fantasy animals find refuge in the imagination of Disney imagineers and the world they have created.
Animal Kingdom has quite the culinary diversity. From signature dining to food truck counter service style dining, the options are seemingly endless.
Now how to choose…
Things to keep in mind when you're planning any day in the park, where do you plan to be when it's time to eat? That seems so logical that you would think it goes without saying but you'd be surprised how quickly the magic of Disney can take over your logical thought process. Basically, you're going to walk more in a day than you probably walk in a week at home. Calculating your temporary landing spot effectively could add hours to your park enjoyment. I'm not suggesting that you settle at a dining location that you or your family won't enjoy, however placing yourself at the right place at the right time is not a bad way to plan your day.
Cost is also an effective way to plan and sometimes, depending on the nature of your trip, a necessity.
Factoring these and my need to be overly analytic when it comes to planning Disney trips, I think a list based on price and location may help you most. I will try to include whether Disney Dining Plans are accepted at each location. Here it goes –
Just like any other theme park, Animal Kingdom is broken up into sections. This list is broken into sections, followed by dining experience type, from snack to counter service or food truck to table service. I have to admit, I found quite a few I didn't even know about :)… which tells me, there will be an eating around the Animal Kingdom trip in my very near future!
Discovery Island
Creature Comforts – (essentially this is a Starbucks, but the placement is great for all those parents who opted out of standing in the Joffrey's line before entry. Accepts some DDP.
Isle of Java – Breakfast pastries, coffee and juices. Does not accept DDP.
Eight Spoon Cafe – Snack location that offers various baked macaroni options. This location is new to me, but no doubt will meet all our mac-n-cheese needs – this girl LOVES cheese! Accepts some DDP.
Flame Tree Barbecue – Quick service for lunch and dinner. Serves a variety of smoked barbecue options and as always, kid friendly choices. Accepts some DDP.

PANDORA FOOD at Walt Disney World's Animal Kingdom

Pizzafari – Quick service for lunch and dinner. Serves a variety of pizza and salad options. Accepts some DDP.
Tiffins – signature dining. Wide variety of unique cuisine options.
Accepts some DDP. Something to keep in mind if you are planning to use your dining plan to eat here. When you upgrade your meal to include reserved dinner show seating your dining plan cannot be used. We learned this the hard way. If you are not using your dining plan, keep in mind that this is a signature restaurant and will be priced as such. Additionally, if you are travelling with small children, this may not be the best option for your party, simply because the cuisine is somewhat off the beaten path. If you have a more adventurous culinary palate like me, you'll be fine. Otherwise, this might push some limits for the less courageous.
Pandora
Satu'li Canteen – How does one describe the tastes and smells of Pandora? Think rice bowls, think Boba balls, think meat, think hungry. Serves quick service dining at lunch and dinner. Accepts some DDP.
Dinoland USA
Dino-bite Snacks – the name speaks for itself. Here you can enjoy ice cream, chips, pretzels and other snacks. Accepts some DDP.
Dino Diner – Quick service/snack. Serves italian sausage hoagies, frozen lemonade and various other snacks and beverages. Accepts some DDP.
Restaurantosaurus – Quick service lunch and dinner. This burger joint has been on our list for years, party because of the food, party because of the air conditioning, but largely because everyone else is at Pizzafari and Flame Tree Barbecue. We enjoy our quiet time when we can get it. Plus, we like burgers :). Accepts some DDP.
Trilo-bites – Snack. Accepts some DDP.
Africa
Harambe fruit market – Pretty much what it sounds like, a fruit market in the street. Additional snacks available. According to the site, does not accept DDP, but I'm fairly certain we have used snack entitlements here in the past.
Kusafiri Coffee Shop & Bakery – Parent fuel, coffee, pastries – the norm. Does offer sandwiches as a snack option during lunch. Does not accept DDP.
Mahindi – Popcorn, nuts and chips. Does not accept DDP.
Tamu Tamu – Desserts! Some DDP accepted.
Tusker House Restaurant – Family style buffet. Character Dining. Accepts some DDP. This dining options allows you to upgrade to the Rivers of light dining package. Basically, this entitles you to premium seating during the show. We took part in this option at Tiffins. Best part of the experience!
Asia
Anandapur Ice Cream Truck – Can you say yummo? Waffle cones and floats! DDP not accepted.
Yak and Yeti Local Food Cafes – This Asian cuisine quick service option is a family favorite. Located just before you reach Everest, it's placement always lines up with our schedule. Everything here is tasty! Don't be turned of by the line, it moves very quickly. DDP is accepted here.
Yak and Yeti Restaurant- Table service Asian fare/Nepalese style dining. DDP accepted.
From turkey sandwiches to whole fried snapper, Animal Kingdom has something to offer everyone's dining needs. Step out of your comfort zone, try something new, after all you are on vacation and happen to be trekking through the mountains of Asia, the savannas in Africa and the Hallelujah mountains of Pandora! Get your grub on! Hope this list helps you plan.
Tags: Disney,disney dining,disney travel,family travel,family vacations,grub,vacations
You Might Also Like